Fake News and Misconceptions About The Real Estate Industry, Debunked
Posted by Cary W Porter on Wednesday, May 3rd, 2017 at 11:45am
Here we address some Fake News about the Real Estate Industry.
As flexible schedules and independent work become more appealing (and accepted), more and more people — including a surge of millennials — are joining the real estate business. But while there can be many perks, there are also a lot of industry misconceptions.
Below, we decided to weigh in on some of the myths about the real estate industry that newbies in the profession often think is true, and what the actual truth is.
1. Property gurus know best.
The biggest myth or scam in real estate is the supposed property "gurus" that newbies see on TV and entrust them by buying their fake how-to courses and DVDs, and spend thousands of dollars attending their seminars. The big question here is: Why would someone sell you a course on "how to do it" when they can just go and do it themselves and make more money doing it than teaching it.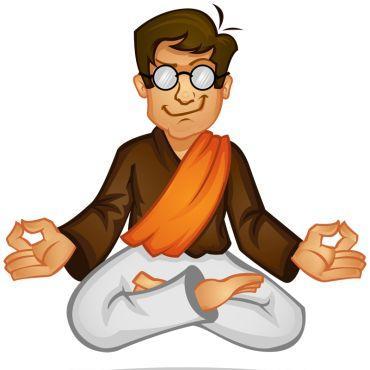 2. There's a timeline for success.
That it takes year to get started. The reality is, it is a relationship-oriented service business. So the sooner you establish multiple lines of communication to your multiple sources of relationships and networks, the sooner your business will be off the ground and running. And what's better is that in today's highly digital environment, it does not have to be expensive -- just relevant and valuable.
3. It's fast and easy.
Real estate newbies think working in this industry is quick money -- and lots of it -- and that it's easy. We help people with the largest investment they may ever make and the place where they hang their hearts. These are two incredibly important things. It needs to be taken seriously and responsibly. And that takes time and dedication to each client. And it takes awhile to build the business.
4. It's a 9-to-5 job.
More often than not, I see new brokers and realtors treating this business like a 9-to-5 job. Real estate is entrepreneurship -- you are running the business, not letting the business run you. Real estate is a lifestyle, it is a position you live, dream and breathe, 24/7, 365.
5. It's a simple business.
One myth about the real estate industry that newbies think is true is that real estate is simple. At its core, real estate is not complicated, but that doesn't mean it's simple. To be successful requires hard work and determination. Moreover, today's real estate industry is increasingly competitive and complex, with more players than ever utilizing mathematics, data and technology to give them an edge.
6. Getting a real estate license equals fast cash.
Newbies often think they will be rolling in the money as soon as they get their license. This myth is perpetuated by stories about the 20-something who made a million his first year. The truth is that story skips over how hard he or she pounded the pavement and the connections he or she had. Connections take time to build and hard work can take months to pay off. Leads don't grow on trees.
What's not fake is that The Cascade Team is not only hiring, but also training and supporting our agents so that they can achieve maximum success!
We want to help you become the best agent you can be!
Every month The Cascade Team provides professional training in our state-of-the-art agent support center. Certified clock-hour instructors provide you FREE clock hour classes on topics ranging from: Purchase and Sale Forms and Addendums, Title Reports, The Escrow Process, Creating High Performance Client Relationships & More!
We also offer Engaged Marketing classes, designed to help take you to the next level! This is the class that will show you step-by-step exactly how one ex-Re-Max agent came to The Cascade Team doing 5 deals a year and how he has now done 100+ transactions a year for 3 straight years. How a Windermere agent went from 6 transactions to over 120, and how rookie agents with no experience do, 30 to 50 transactions their first year and make $300,000 to $400,000!