Get ready for Arizona's tech boom!
Posted by Thomas Donnell on Monday, April 13th, 2015 at 12:52am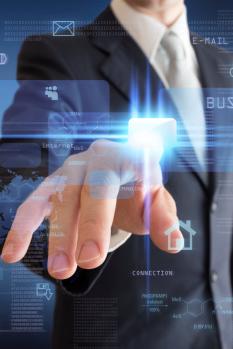 Are you ready for it?
Of course you're not. Why would you be. You have no idea it's happening, but it is. The good news is that the tech boom is probably going to be really good for you, but the bad news is that virtually everything is about to get more competitive. Here are three things that are going to change in dramatic ways in the next 5 years:
1) Tech Pay is Going to Explode. As tech companies start to compete for talent in Arizona, you're going to see salaries in the tech sector rise like you've never seen before. It doesn't matter if you are in accounting, sales, marketing or software development. Tech companies will compete to get top talent and that's good news for pay rates, but if you want to be one of the lucky few who makes it in tech, you have to be exceptional at what you do and you have to up your game when it comes to being tech savvy.
2) Housing Prices will Accelerate Again. Except this time it won't be because of an artificially inflated market where the average grandma is investing in real estate. Instead, housing prices will rise because highly paid tech workers will want to work near their offices, reducing their commute, helping the environment and gaining some personal time in the process. While housing prices are bound to go up everywhere in the Phoenix Metro area, certain tech-focused areas (like the East 101 North/South corridor) will fair better than others. A concentration of high tech companies line up nicely along the 101, from Infusionsoft at the South end, to GoDaddy at the North. Housing within a 5-mile radius of the 101 in all directions is bound to go up as a result of the tech explosion.
Regardless of the increase in the housing market, at TCT Real Estate, we can provide you with all the vital information, great locations, and top service to assist you in your search for the perfect location.
<p>Tom</p> <p><img src="/uploads/agents/thumbs/1669736188.jpg" alt="" border="0" /><br /><span style="font-size: 12px;"><em><strong>"Your Source Of The Source"</strong></em> in AZ Real Estate</span></p>