Housing starts up, but home sales down or flat in February?
Posted by Thomas Donnell on Thursday, March 19th, 2015 at 4:16pm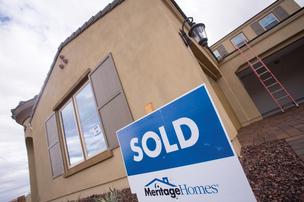 New home sales were down in February and existing home sales fairly flat, while housing starts were up, according to a new report. RL Brown Housing Reports found February permits for new home construction were up 16 percent compared with February 2014, and they were up 17 percent so far for the year vs. the first two months of 2014.Existing home sales in the Phoenix area were up by 2 percent vs. Feb. 2014. Median home prices came in at $190,000 for February, up 3.2 percent compared with a year earlier, according to RL Brown.
New home sales, however, were down 3.7 percent in January and February compared with 12 months earlier. The median price for a new home sold in the Valley was just under $291,000.  For this and more real estate details in your area, visit us at www.tctrealestate.com. and as always, I'm here to assist with all your Real Estate situations.
<p>Tom</p> <p><img src="/uploads/agents/thumbs/1669736188.jpg" alt="" border="0" /><br /><span style="font-size: 12px;"><em><strong>"Your Source Of The Source"</strong></em> in AZ Real Estate</span></p>