Written byThe TimFebruary 2nd, 2015
Now that we're already a full month into 2015, let's have a look at our monthly stats preview. First up, here's the snapshot of all the data as far back as my historical information goes, with the latest, high, and low values highlighted for each series: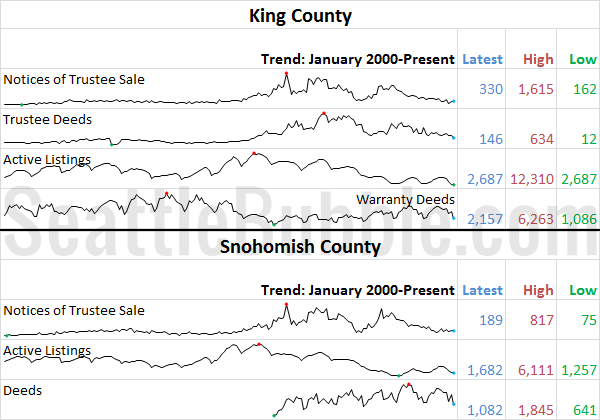 Listings inventory hit another new all-time low in King County in January. Listings are still falling in Snohomish County as well, but are still slightly above their early 2013 lows. Meanwhile, sales fell dramatically month-over-month in both counties, as is fairly typical for this time of year. Year-over-year sales were up just slightly in King County, but down in Snohomish. Foreclosure notices declined from 2014 in both counties.
Next, let's look
…