Subscribe to Cary W Porter blog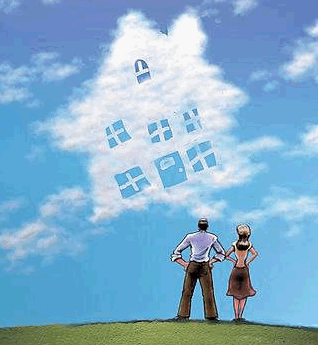 Home buyers get a lot of advice from friends and family – some good, some bad. A lot of myths can pop up and negatively guide their home purchasing experience. Make sure you don't fall for one of these common buying falsehoods.
1. The only upfront cost is the down payment.
Buyers need to be prepared for several expenses – everything from fees, taxes, costs for inspections, credit reports, insurance, and others. Closing costs can be anywhere from 3 percent to 6 percent of the purchase price. Those costs can fluctuate greatly depending on the state you live in too.
Read more: Questions for Prospective Homeowners
2. Just looking for a house casually is not a big deal.
Some people may want to just start looking at homes to get a feel for the area, before they even sit down with a REALTOR®. But they could be setting themselves up for major heartbreak. "A buyer might be viewing homes that are in a higher or lower price range than what they are qualified for," Connie Antoniou, a broker associate in Barrington, Ill., told realtor.com®. Home shoppers – even at the earliest stages – should get pre-approved for a mortgage so they know their budget from the get-go and don't waste time looking at homes that are out of their price range.
3. You must have a 20 percent down payment.
A 20 percent down payment will help a buyer avoid paying private mortgage insurance. But 20 percent down isn't required. Many lenders will still qualify a buyer for home loans with 10 percent or 5 percent down. Some buyers can even qualify for only 3.5 percent down with a Federal Housing Administration loan. There are many options for down payment assistance that lenders can explore with a buyer who has a limited amount to put down.
4. Schools shouldn't matter if you don't have kids.
"The neighborhood you choose matters – both now and later when you might consider selling," notes the realtor.com® article. "Even if you don't have children, good schools are a sign of a good neighborhood." Buyers should explore all factors with their REALTOR® on items that could influence their homes appreciation and desirability so they don't run into trouble later on one day when they try to sell.
5. You don't need a home inspection.
When the housing market is extremely competitive, some home shoppers may be willing to waive the home inspection in order to get the home they want. "But beware: sellers are banking on your skipping this crucial step," the realtor.com® article notes. "It means you'll get the home as is, including any and all problems that come with it. And sometimes those problems aren't exactly visible."
6. You can't buy with bad credit.
If you're looking to get a conventional loan, having bad credit might give you a full stop. But FHA loans require only a 3.5% down payment and borrowers with low credit scores—even under 600—can qualify. Keep in mind, though, that FHA loans may look great at first, but they definitely aren't for everyone.
Posted by Cary W Porter on