Subscribe to Cary W Porter blog
When it comes to selling your home, heed your mother's advice: Honesty is always the best policy.
It's a question that plagues many residential sales: As a seller, what do you — and don't you — need to tell the buyer about your home? "My rule of thumb is this: If you're not sure if you should disclose something, you probably should,". "Think of seller disclosures like a Carfax report." Plus, the harm in not disclosing something can result in some serious legal and financial woes. Here's a list of what you legally need to include in your sellers' disclosure to keep yourself out of hot water.
1. Lead paint
One item is a must when it comes to being upfront with potential buyers: the use of lead-based paint in your home. "If the home was built before 1978, each party in a transaction needs to sign a lead paint disclosure,". "This is a federal law and applies to every state. No matter if you think the lead paint has been removed or not, it still needs to be disclosed." However, David Reiss, a professor at Brooklyn Law School in Brooklyn, NY, explains, "If you are not aware of a lead-based paint issue in the house, you are not required by the act to investigate whether there is any."
2. Paranormal activity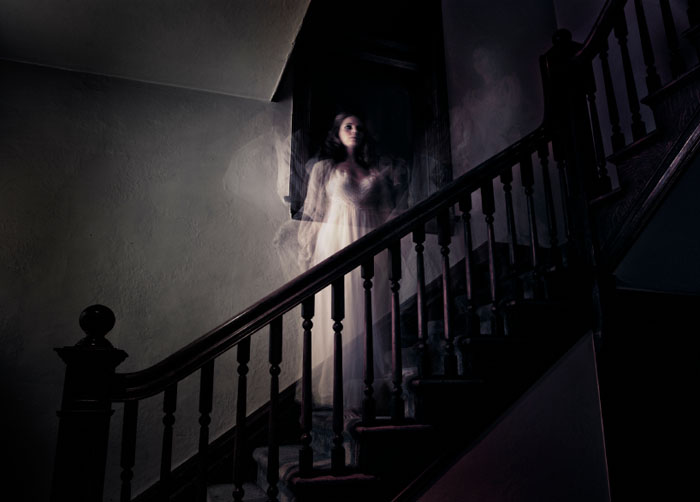 Ghosts haunting your house? Fess up to the potential buyer ASAP. "When you think of paranormal activity, you don't think of home disclosures, but you should,". "If you think your house is haunted, or if you've had an exorcism done, you should disclose the info to the buyer side." Although rules vary from state to state on this topic, in some states, like Arizona, sellers are obligated to disclose "all known material facts" about a home, which could potentially include hauntings and paranormal activity. "There truly is no disclosure too big or too small or too silly," says Pawlitzki.
3. Emotional defects
Depending on your location, you may be required to disclose what some call "emotional defects" about a home — specifically, if a murder, suicide, or violent crime occurred there. In California, for example, Civil Code 1710.2 details that any death on a property does not need to be disclosed if it occurred more than three years prior to the sale of the home. But read the fine print: If a buyer asks, this same statute requires the seller to disclose any death on the property more than 3 years old.
4. Pests
Whether it's snakes, mice, or bats, in most states, sellers are required by law to disclose any sort of pest infestation or issue. "My team recently sold an apartment where the actual apartment was fine, but the residences directly above and below had small bedbug infestations," says Tracie Hamersley, a broker with Douglas Elliman in New York, NY. "While not legally required to disclose this fact, as the place for sale did not actually have any bedbugs, we thought it a smart move to tell any serious would-be buyers, as it was better they hear it from us, the seller, rather than their attorney finding it out and it looking like we had tried to be sneaky or hide this material information."
5. Property drainage issues
So the basement floods, huh? Gotta disclose it. "We had a client who had changed listing agents but finally got her home sold with another real estate agent,". "After a bit of time, the new owner started to have drainage issues and standing water in the backyard. Through legal depositions, the seller disclosed that when construction on a new development had commenced behind the home, she began to have drainage issues. The developer changed some of his grading and added drain systems to her yard, and she thought the issue was resolved. But because she never disclosed this prior issue, the new owner prevailed in his lawsuit against both the seller and her listing agent. I use this example as a warning to my listing clients: It is always best to disclose major or unusual issues even if you believe the issue has been resolved!"
6. Neighbor disputes or boundary issues
It might not seem like a big deal that your fence is 1 foot inside your neighbor's property line, but it can affect a new owner down the road. What may seem like a small neighborly dispute could actually become a major one when homes change hands, so it's wise to disclose it upfront.
 

Posted by Cary W Porter on