It's no secret that the real estate market has a long road of recovery ahead. As the day-to-day work of showing properties and building homes has slowed to a crawl, agents and others in the industry have started to look to the future and make predictions about the lingering effects the COVID-19 pandemic will have on the industry.
The current evidence supports more of checkmark-shaped recovery rather than a V- or U-shape — beginning with an immediate drop that lasts 3-4 weeks, followed by a gradual recovery.
Past analysis has shown that the COVID-19 pandemic and associated lockdowns will cause a significant dip in real estate activity. The latest U.S market data shines a light on what the dip and recovery will look like — a checkmark shape, with an immediate drop, three to four weeks at the bottom and a slow recovery period.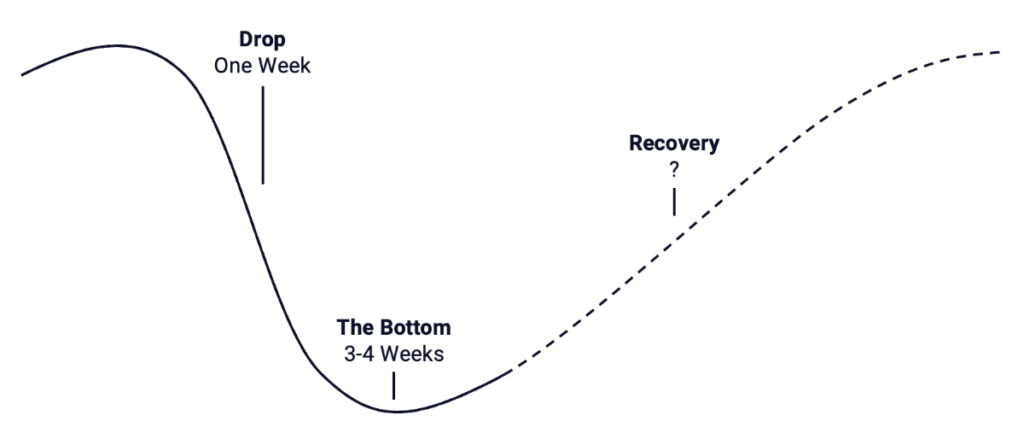 The effects of the dip are clearest in early-hit markets like Seattle in King County. It took approximately one week to hit the bottom, with another two weeks at the bottom before a rebound began. As expected, new listings are down 50 percent for the month compared to 2019, with a slow, 20 percent recovery each week.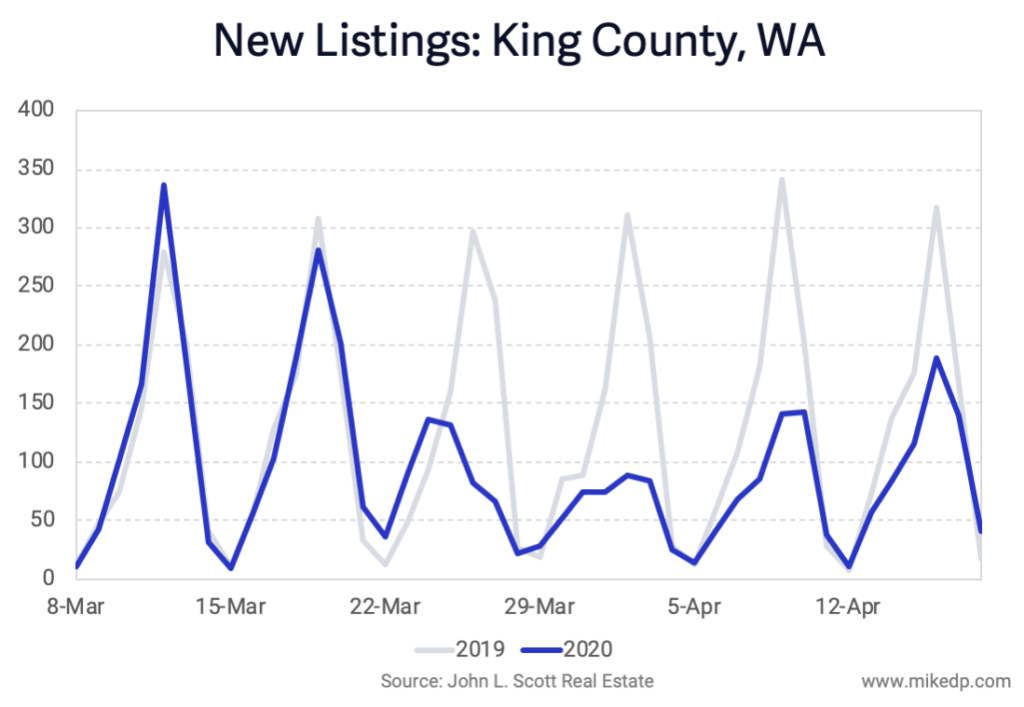 The stigma that has been historically associated with a home's "days on market," as it relates to home sales is soon to be a thing of the past.
The real estate market is definitely not operating in a traditional manner during the coronavirus pandemic but real estate professionals have been working behind the scenes to ensure that the industry remains a safe haven amidst an upside-down world.
There are still an incredibly large amount of unknowns out there but we are doing our best to operate after the shocking developments that came with this crisis.
For people who have been considering selling, it might not be necessary.
Here are the top five top predictions for real estate once the pandemic subsides.
1) Buyers will upsize:
"Small Homes" were supposed to be the wave of the future, but city dwellers who have been cooped up in one or two rooms will likely be looking to spread out (and the owners of larger spreads have already decamped to their vacation homes).
2) Subburbs see growth:
The pandemic has promoted some to wonder whether the trend toward urban living will ebb. "New York City and other large cities have experienced soaring housing and living costs, and was losing population before the pandemic, which has heightened concerns for future pandemics, and for some whether to remain,". Suburbs however are less dense than cities thereby reducing contact and are increasingly being supported by local well equiped medical facilities, top tier schools, and access to mass transit.
Additionally, the pandemic may result in those previously planning to relocate making the change sooner. … In addition, the related job losses are expected to decrease rents, along with stricter home buying standards from lenders, as city housing stock tends more toward rental than ownership."
3) Outdoor space and home offices will become a hot commodity
Balconies, terraces and private roof decks are already prized amenities for any prospective buyer, but they will become even more in demand in the coming months.
"Being stuck inside, I think people may realize what is important to them in a home and in their space," Lippman says. "People will consider what it would be like to reside in this space without being able to leave now. Outdoor space may become more important, I've talked to clients who have told me how grateful they are for theirs right now."
Home office space will also become a more standard offering. Stern notes that for multi-family projects in the planning stages, developers are reconsidering layouts to accommodate tenants working from home.
4) Construction prices will rise
Before the pandemic, the construction industry was already facing a shortage of skilled workers, with many professionals leaving during the Great Recession and construction booming across the country.
"Will construction workers remain distancing?" LePatner says. "Will there have to be someone on site to take people's temperatures if someone gets sick? Even when the moratorium on construction ends and there's a desire to go back to work, that doesn't mean it's going to happen with a degree of promptness."
There will also be the challenge of new constraints on construction lending and the slowdown of land acquisitions following a likely recession.
5) The supply chain will shift
More than 30 percent of construction materials come from overseas, according to LePatner, from countries such as China, Italy, Brazil and India, which are facing their own challenges with COVID-19.
"Many of those suppliers are going to build it up in the U.S., but it's going to take years," LePatner says.
Posted by Cary W Porter on
Tags