Subscribe to Liza Alley blog

Mortgage rates trended lower last week despite strong jobs data and another federal funds rate hike from the Federal Reserve. Construction spending increased in March, while job openings fell to the lowest level in two years. Mortgage application submissions decreased, and ADP nonfarm employment was higher than expected in April. Continuing jobless claims fell while initial jobless claims increased. The employment situation was better than expected in April.
MORTGAGE RATES CURRENTLY TRENDING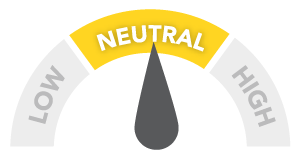 THIS WEEK'S POTENTIAL VOLATILITY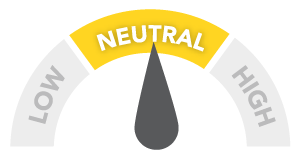 Millennial homeowners shift toward renovating instead of selling. Watch Now >>
FHFA's Michael Shemi answers LLPA questions. Listen Now >>
Realtors hope for busy spring season following Fed's signal of a pause in hikes. Read Now >>

Construction spending increased 0.3% month-over-month in March, higher than the 0.1% increase that was expected.
Job openings fell more than expected in March, down to 9.59 million, which is the lowest level in nearly two years. The pullback is a positive sign for inflation and rates, as the Fed has been closely watching the labor market for signs of labor slack – the lower the job openings, the better (for rates).
Mortgage application submissions fell 1.2% during the week ending 4/28. The Refinance Index increased 1% while the Purchase Index decreased 2%.
ADP nonfarm employment climbed to a level of 296,000 during April, nearly double the expected level. Pay growth, on the other hand, slowed, which is positive for combatting inflation.
The Federal Open Market Committee (FOMC) voted to raise the benchmark interest rate by another 0.25%, yet the language in the statement was an encouraging shift.
Continuing jobless claims decreased by nearly 40,000 during the week ending 4/22 while initial jobless claims increased to a level of 242,000 during the week ending 4/29.
The employment situation largely outperformed expectations in April. Average hourly earnings increased 0.5% vs. 0.3% expected. The average workweek remained unchanged at 34.4 hours. Government payrolls were expected to decline but increased 23,000. Manufacturing payrolls were expected to decline as well but ended up climbing by 11,000. Nonfarm payrolls climbed by 253,000 vs. the 180,000 expected. Private payrolls were at 230,000. The participation rate increased to 62.6%, while the unemployment rate decreased to 3.4%.

WEEK OF May 8th, 2023




Information (weekly review) was provided by Mark Hedman

Sales Manager, Mortgage Loan Originator | CMG Home Loans




Related Links:

The Housing Market Locked Downed (Are Last Year's Low Rates the Reason?

Real Estate Weekly Report - Market Movement


Posted by Liza Alley on