There has been an out-of-control heatwave the last few days. But not only is the weather hot, but the market is also HOT as well. In Yahoo!Finance they mention that:
Home price growth in the U.S. surged in April at a pace not seen in more than 30 years.
Phoenix, San Diego, and Seattle continued to lead the 20-City composite. Phoenix led for the 23rd month in a row posting a 22.3% annual increase, followed by San Diego with a 21.6% increase and Seattle with a 20.2% increase.
The results were expected and follow similar data pointing to skyrocketing home prices well into the busy spring season.
Speaking of skyrocketing home prices, specifically, the Bothell area has been on FIRE. According to the Cascade Team, these are the latest stats for the Bothell location.
As you can see below, Bothell has outpaced the broader market in both median sales prices and relative increase from 2018 - 2021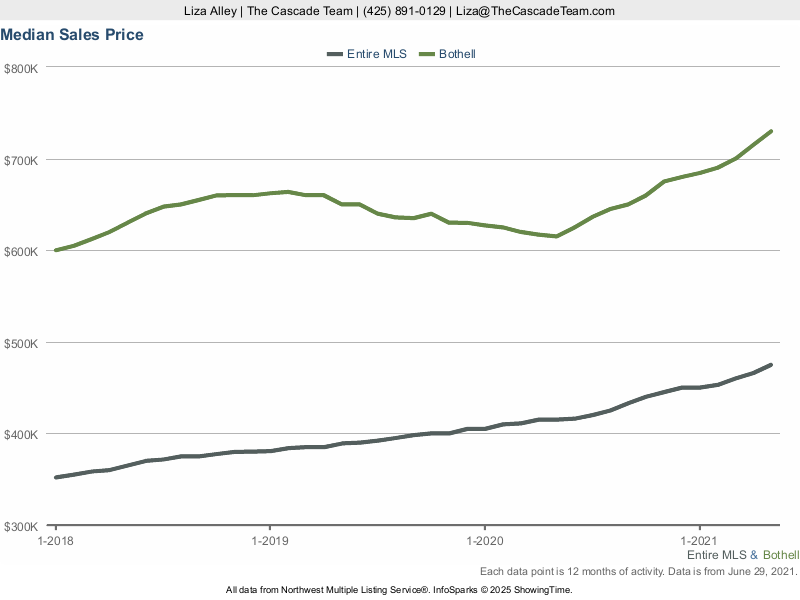 Within the last three years, regardless of market forces, Bothell consistently beats the broader market for the number of days it takes a home to sell.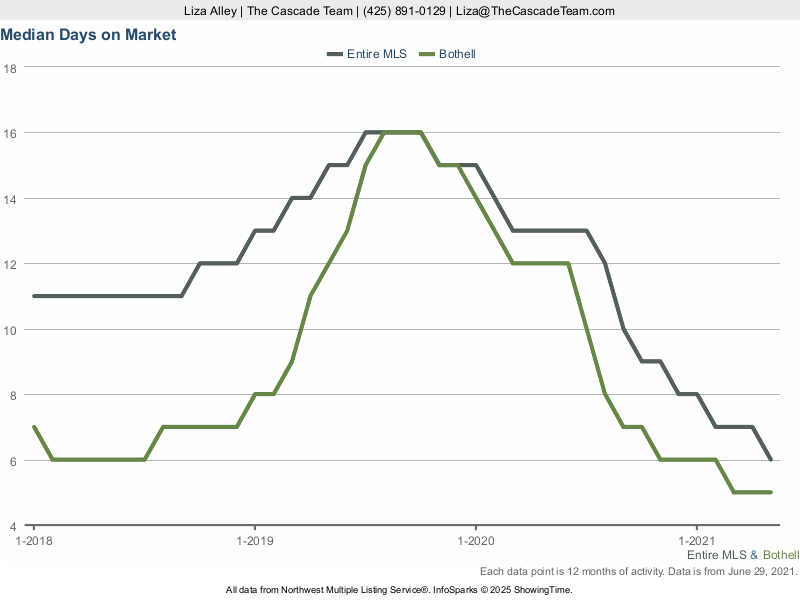 Sammamish Mortgage mentions some "HOT" markets in WA, one of them being Bothell:
...it's important to first take a look at all the cities and areas that are showing signs of heating up in order to make sure that you get the biggest return on investment. In WA, the hottest housing markets right now include Bothell, WA
Sammamish Mortgage also mentions about Bothell, WA:
...a city of about 45,000 people that is located in both King and Snohomish counties. It falls within the Seattle metro area. As of March 2021, the median home value in Bothell was around $736,428. That's well above the statewide median, but still more affordable than Seattle.
According to Zillow, the median home price in Bothell:
...was a healthy gain of 13.3% over the same month a year earlier. And experts anticipate that the prices for homes in Bothell will increase throughout 2021 as well.
As you can see, Bothell, WA, is heating up more and more. And it looks like it's only going to get HOTTER!
Related Links
Posted by Liza Alley on